Hello, this is my first real forum post, so hopefully everything will work alright.
I have these images currently privated on Photobucket, so if that ends up being a problem tell me,
and I will either turn them public or move the images to DeviantArt.
All of these concepts and color schemes were based off the Deshaan Plains. They can work in other regions,
but I would probably rework the color scheme and the descriptions for a few of them if they are used elsewhere.
I provided 3 color variations per design to provide more options. They aren't numbered in any particular way. Just use
whichever one you think suits the theme more.
 
Trees/Replacement Pines: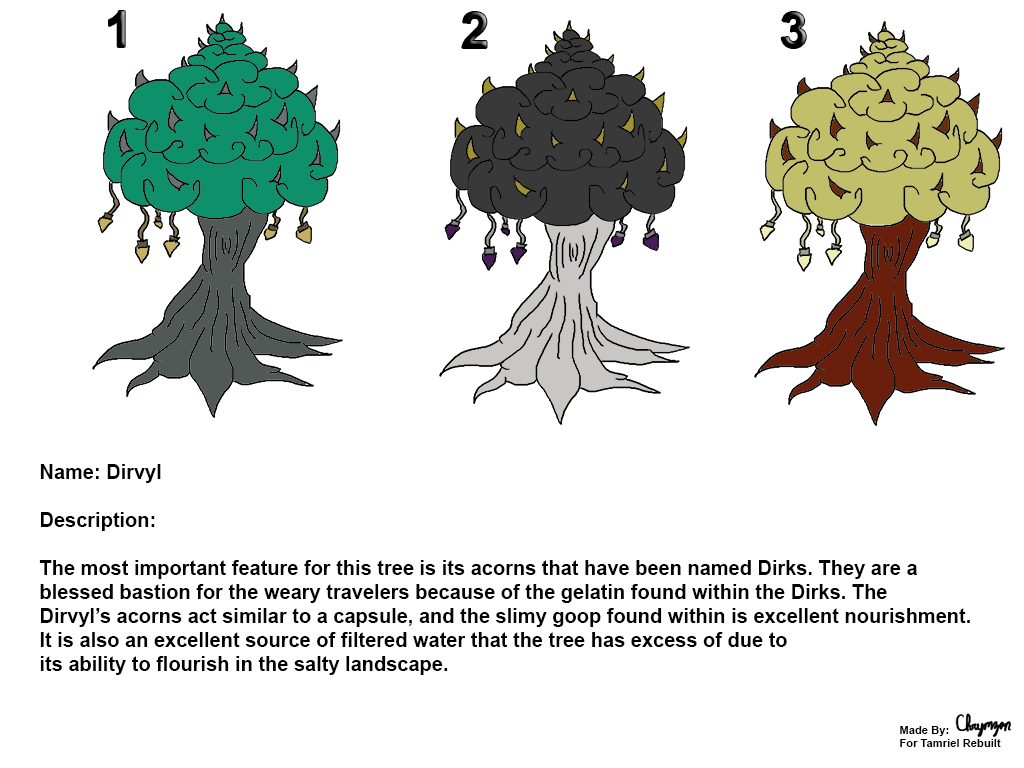 Undergrowth: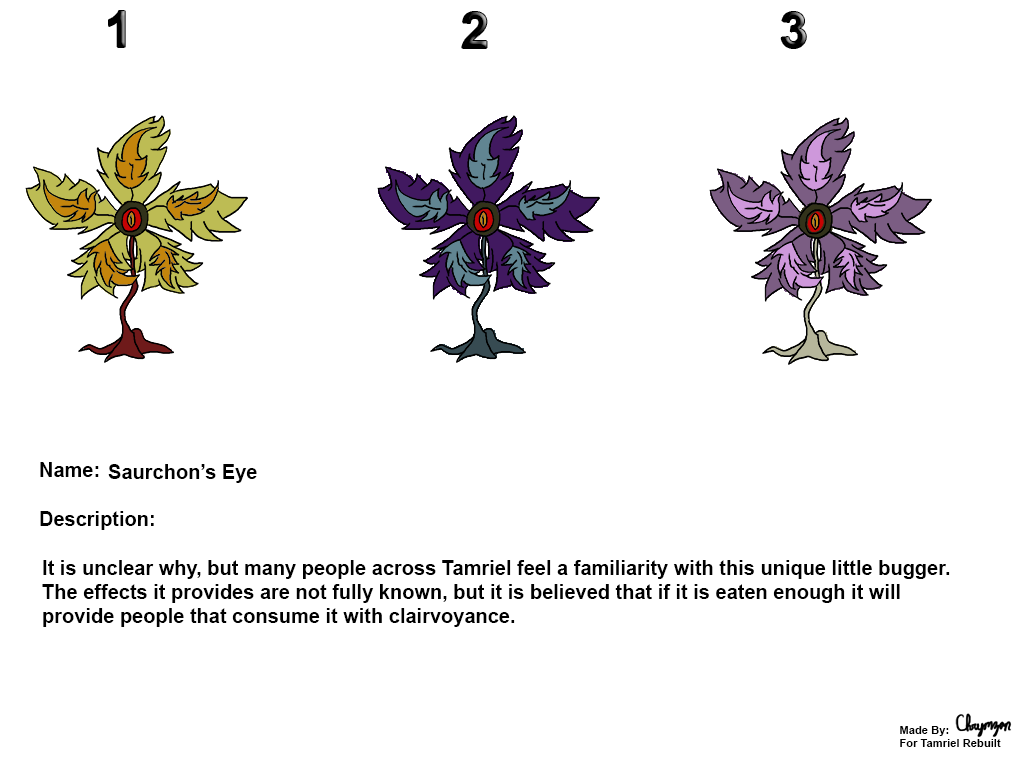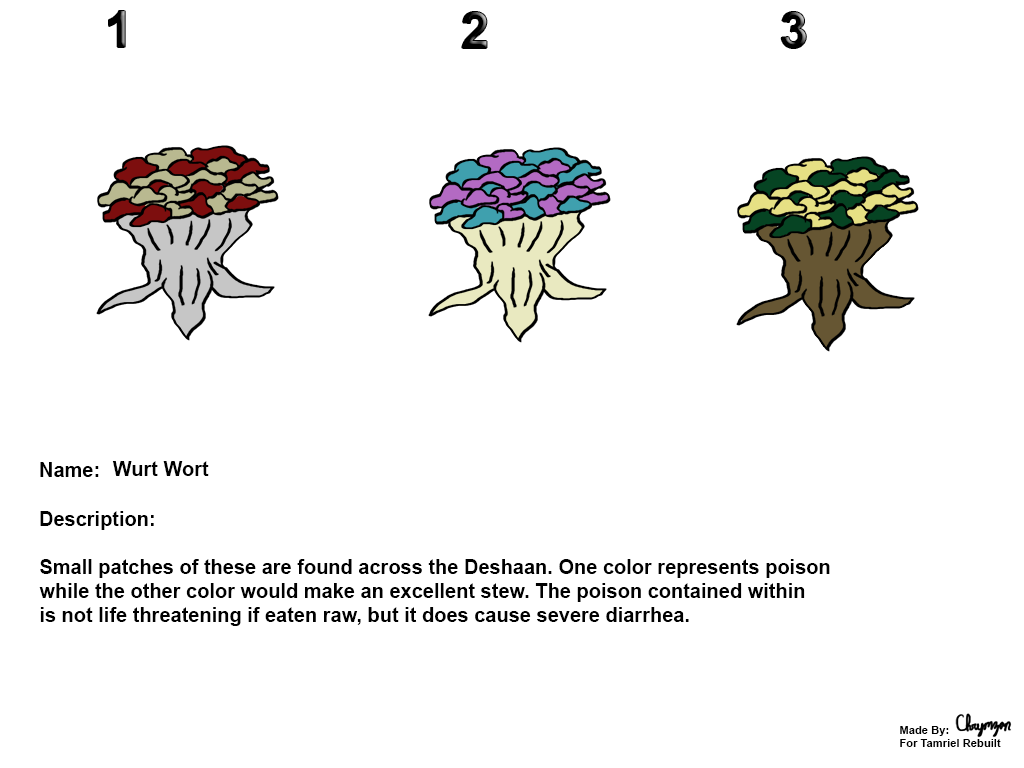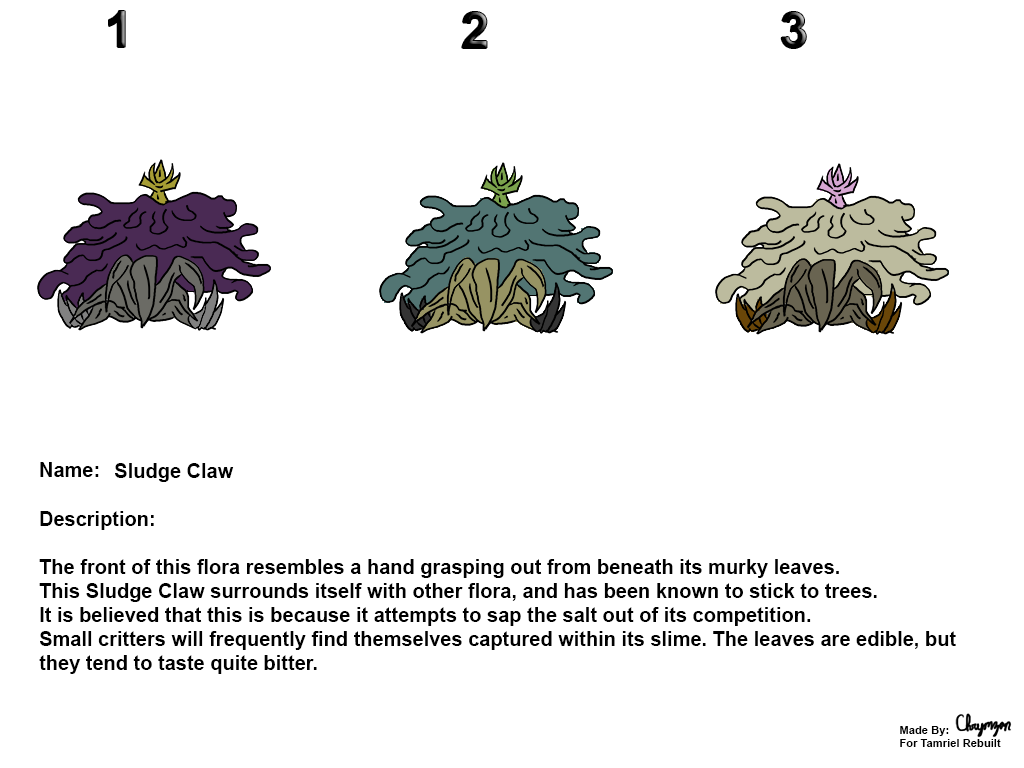 Underwater Plants: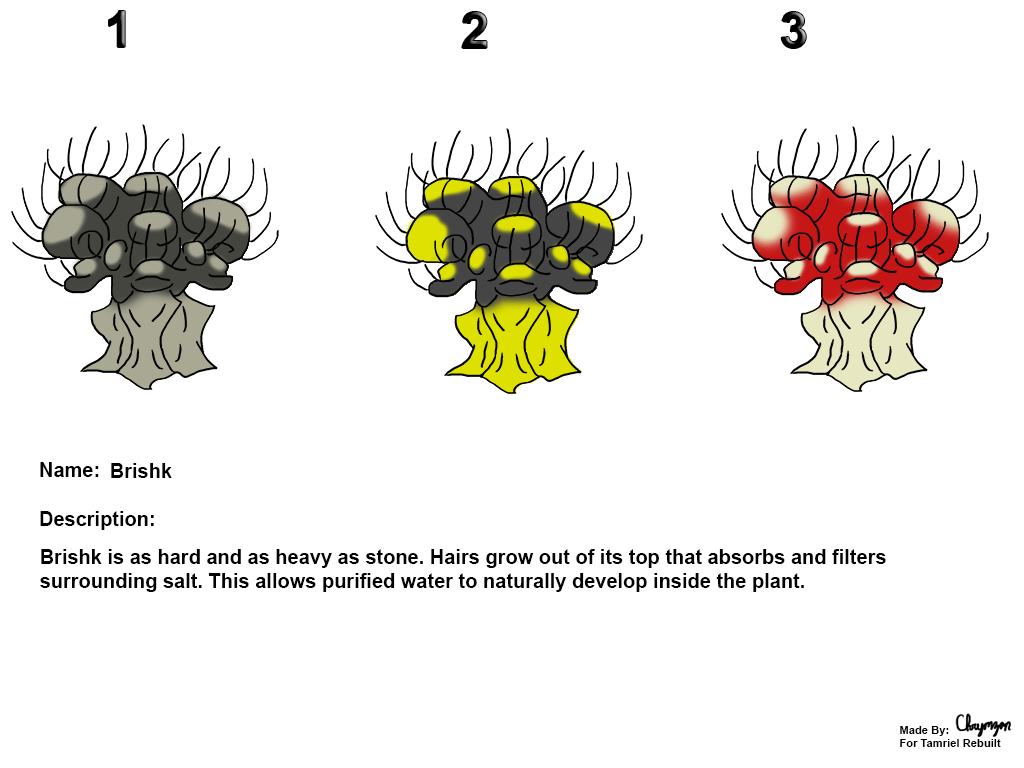 Ground Cover: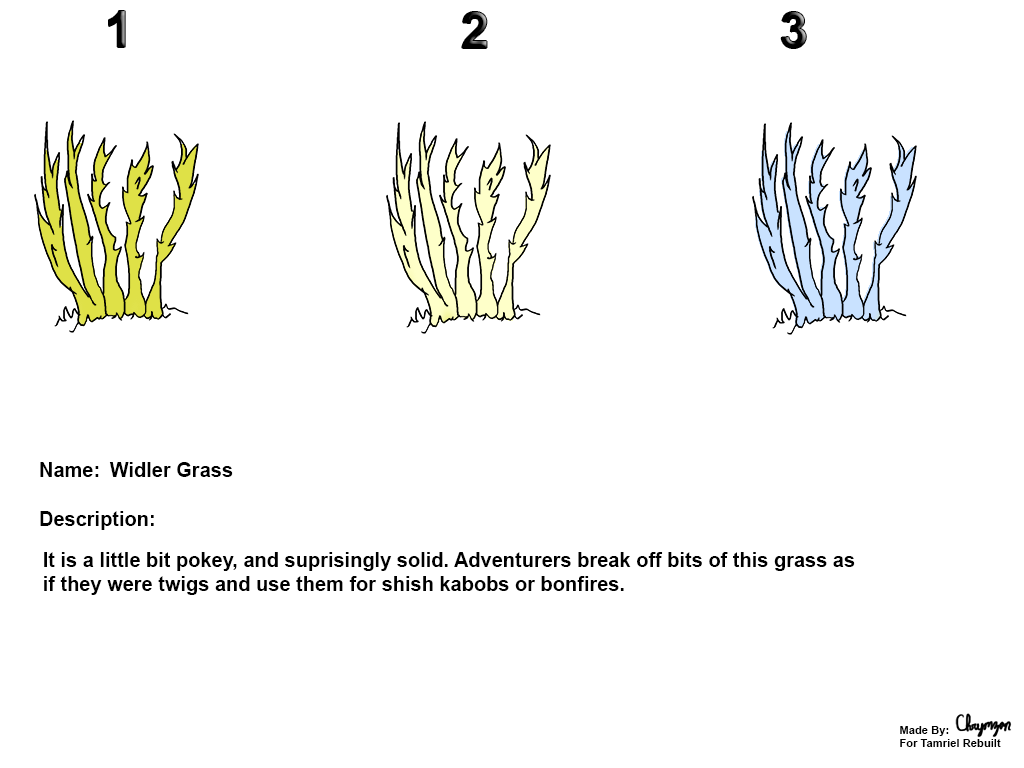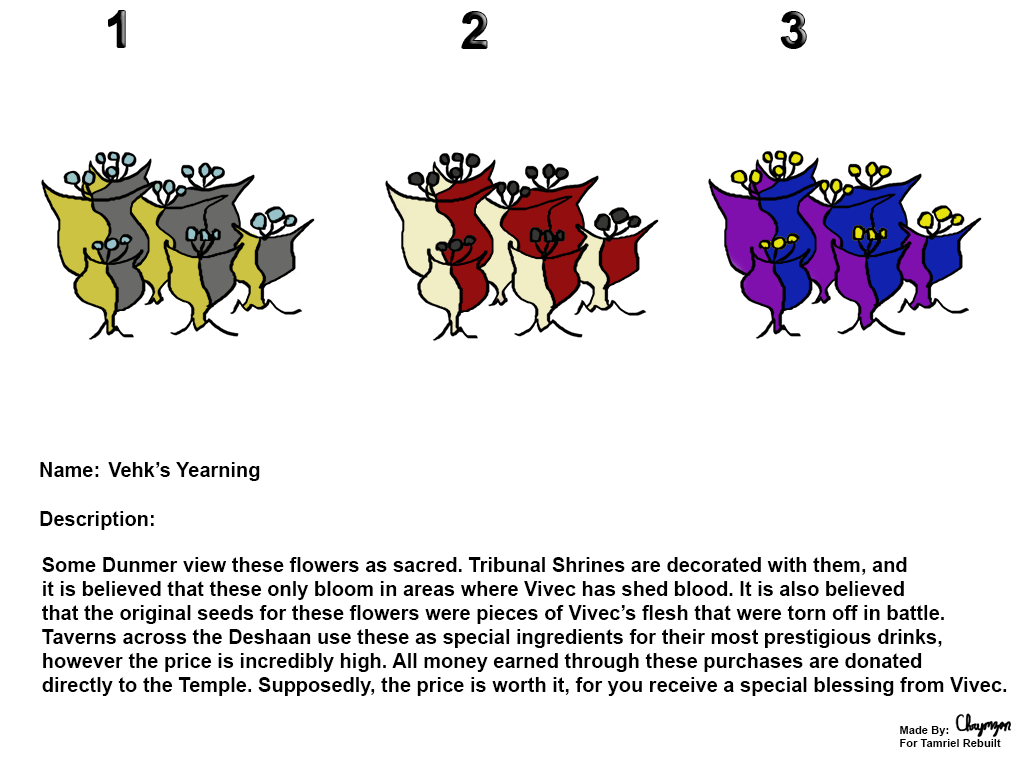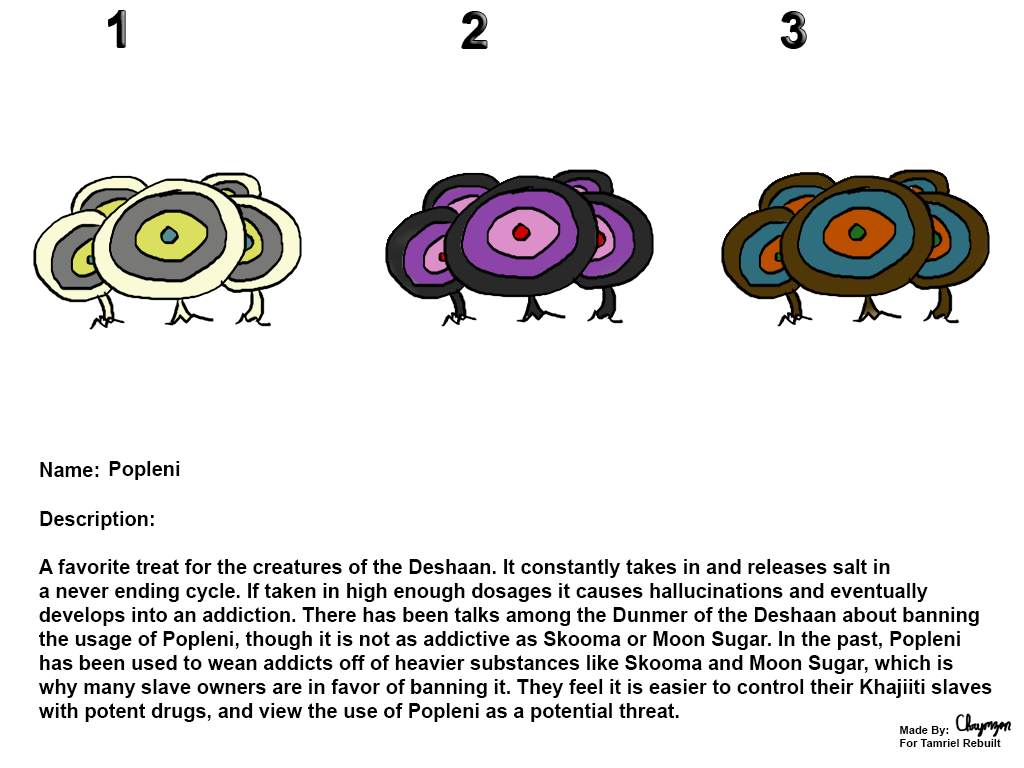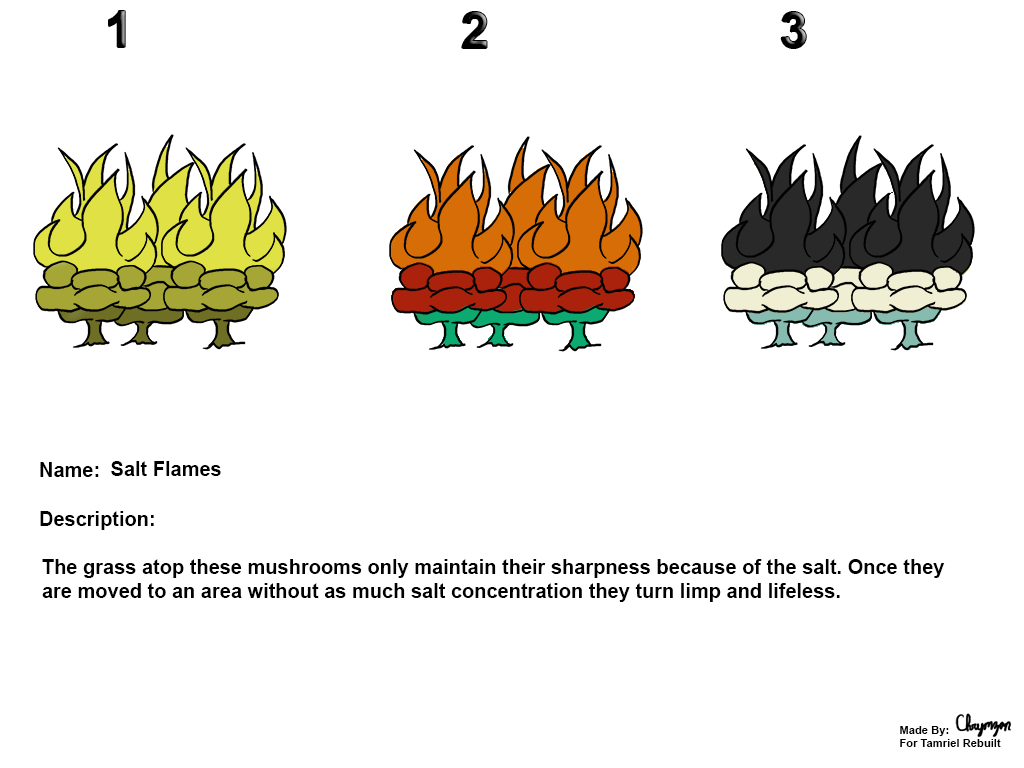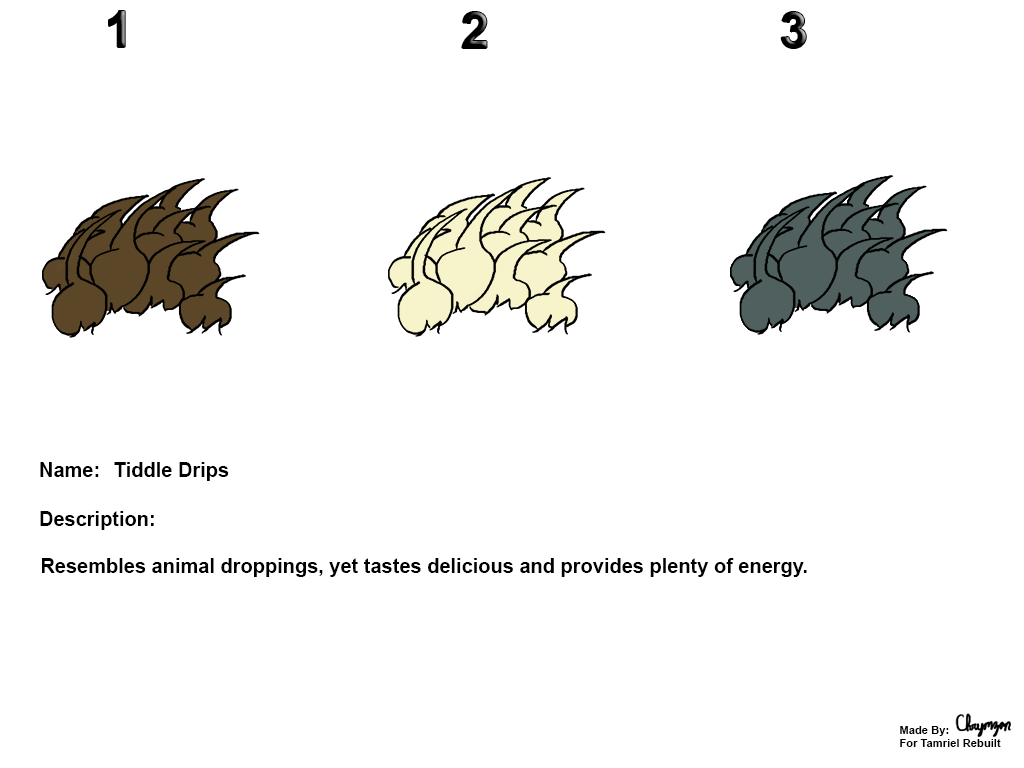 Bushes: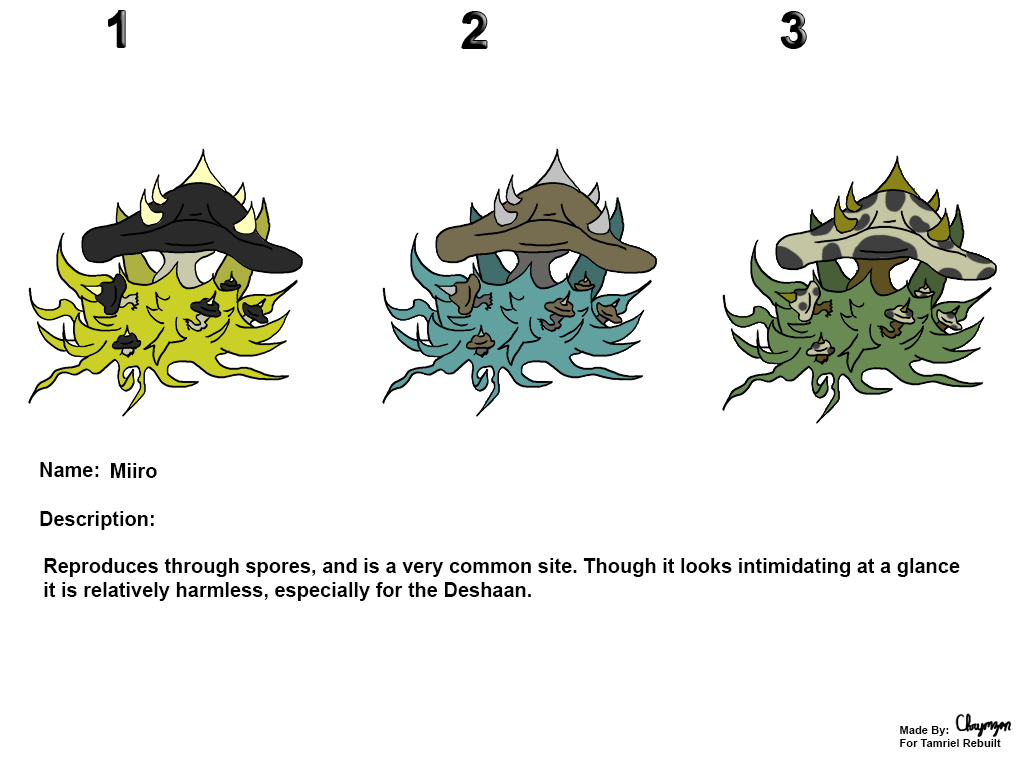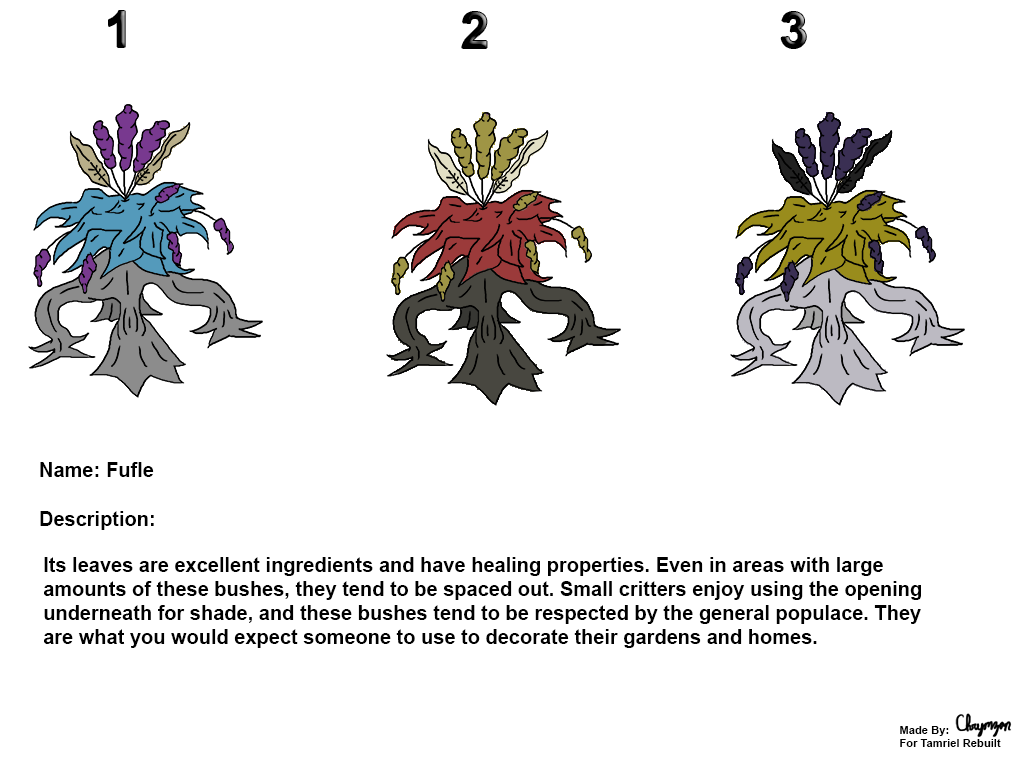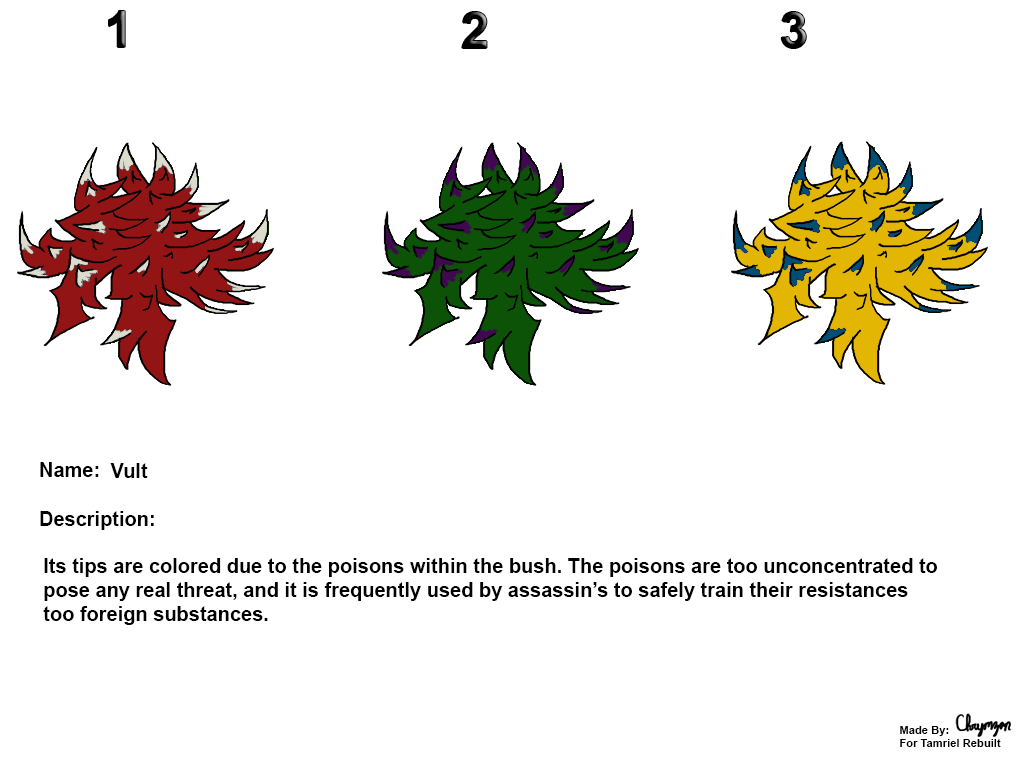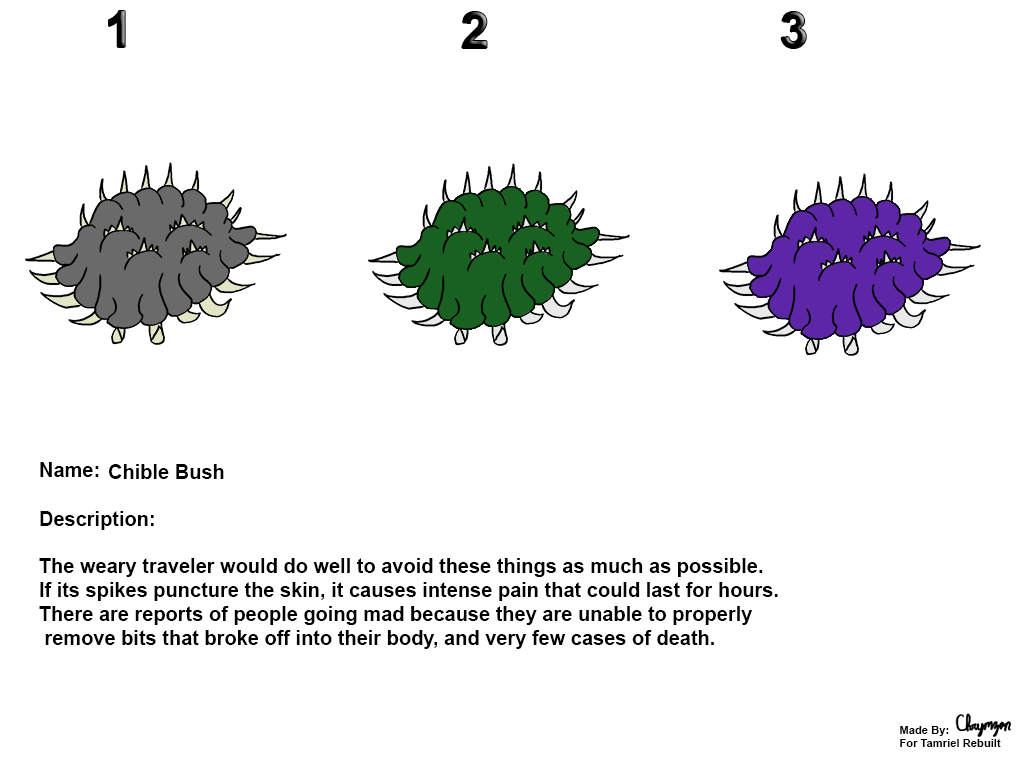 Cave Plants: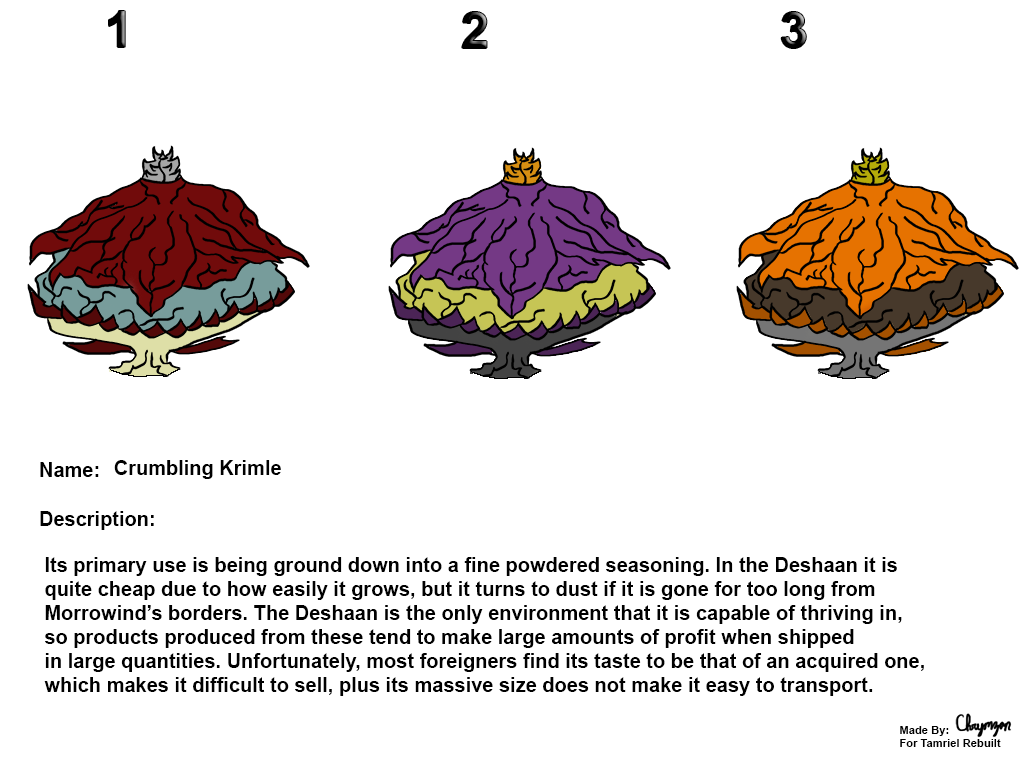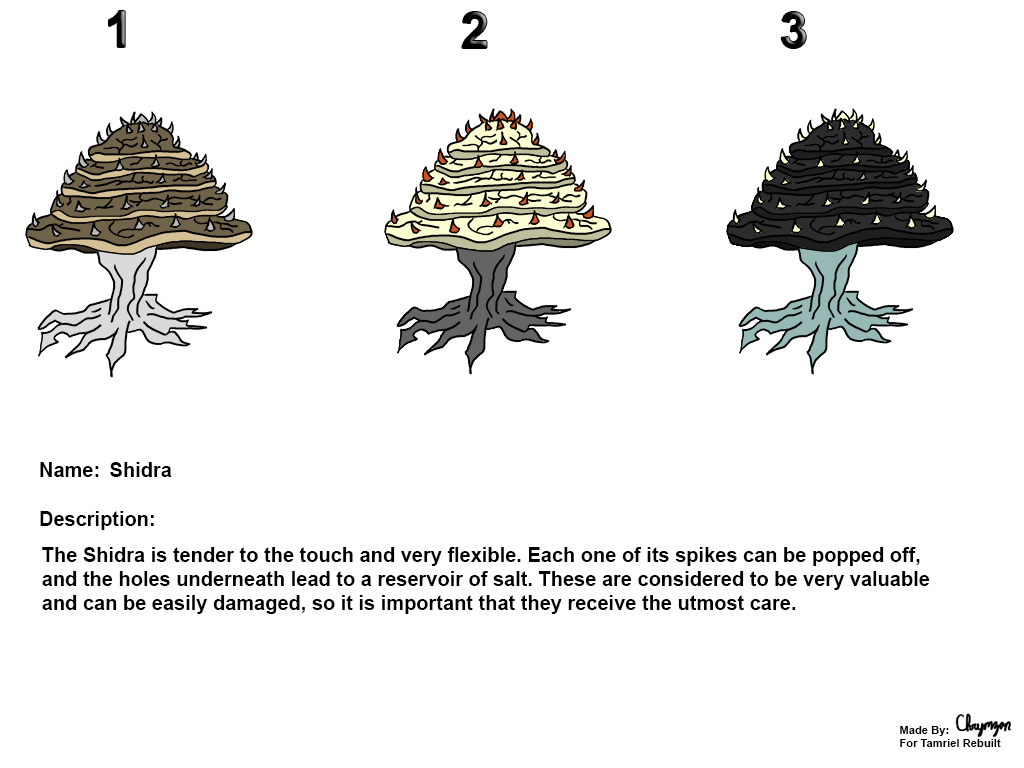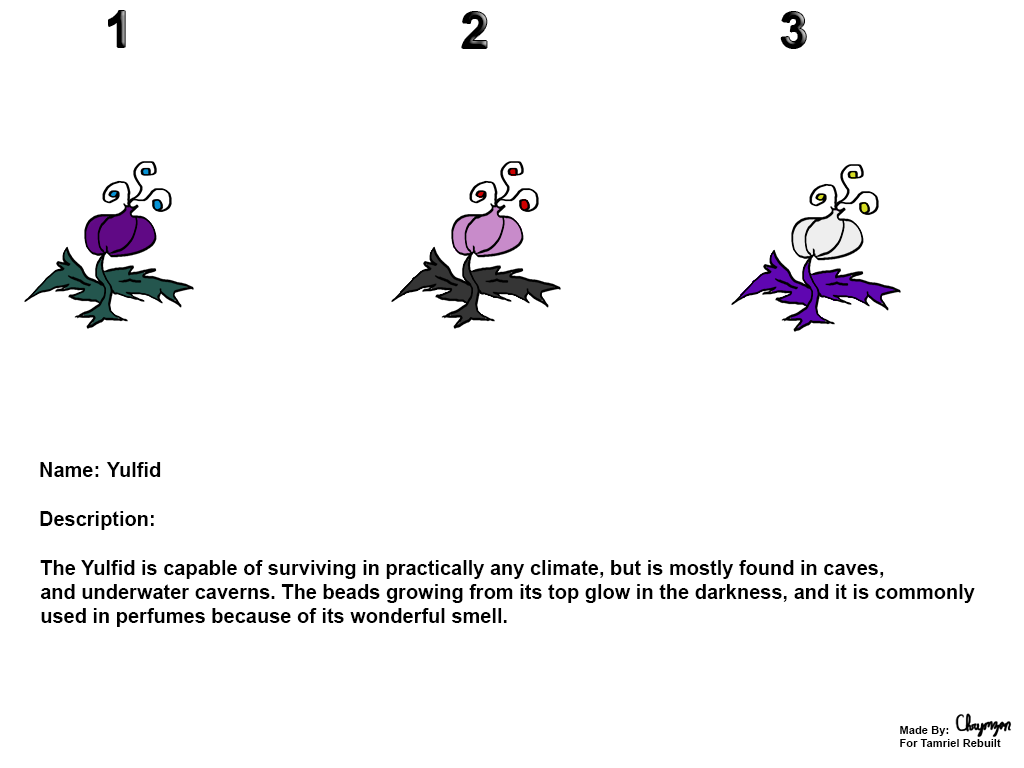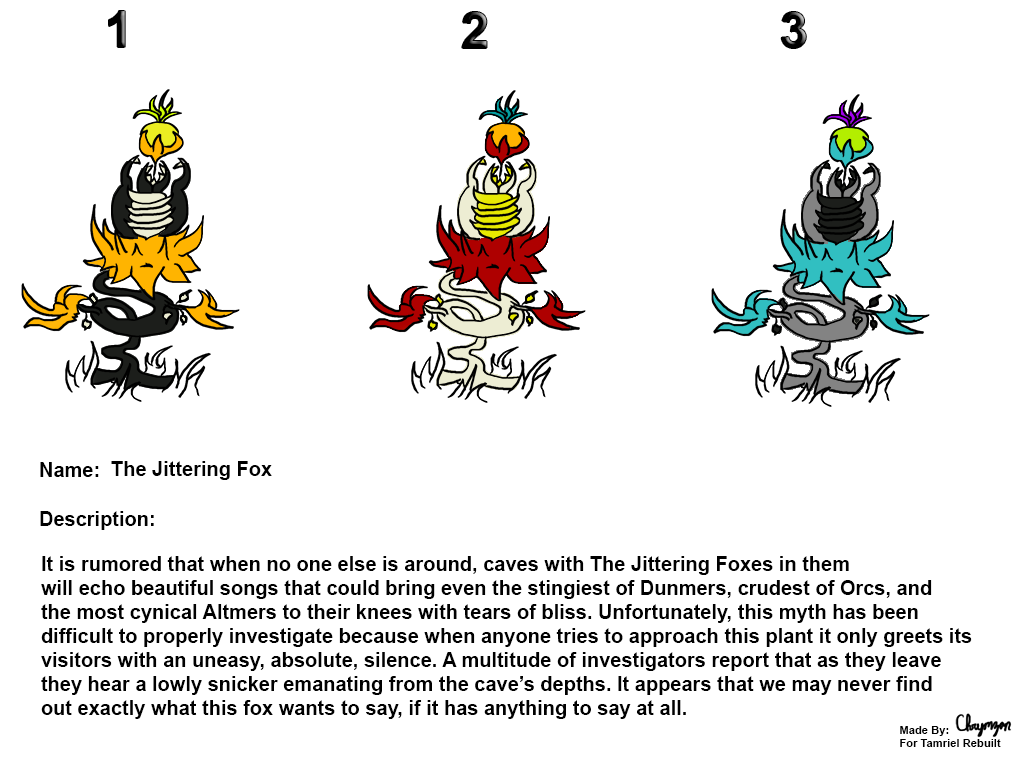 I plan on contributing to animals and structures as well, but that will take me a few weeks to even start working on it.
If you want to reference a specific color scheme just provide the information like this: "Shidra #3" and I will know what
you're talking about. If you just want to reference the design in general, you can just use the name itself without the number.
Thanks for taking the time to check these out, I appreciate it.